As I said at the end of 2010, I want to perform more in 2011. While my day job definitely cramps any steady schedule of performing regularly, I managed to get some time off this month and made it back out to a local nightclub featuring a weekly Comedy Open Mike.
My last appearance there was met with a warm reception and according to the host, many of the club regulars asked when I was coming back. So, I did not want my second appearance to disappoint.
I'm happy to report that it was a tight 8 minutes, with the help of a cheat sheet. No "umms" or "ahhs" and every joke got a measurable laugh.
The audience seemed to enjoy themselves and had nice comments afterward. Being critical, I would say that I didn't hit it out of the park, but it was a solid swing and a hit into centerfield.
Look for "Black Folks, Midgets, and Smelling Good" in the video section or go to ComicDaveRobison on YouTube
(as an addendum, I had to edit the video here...links and display should take you to the correct video on my Soapbox profile)

As I sit here Thanksgiving evening, slowly digesting pounds of food and being thankful for my many blessings, including getting to leave my 'day job" early;(Apparently everyone's cell phone is working properly today) I'm also thinking about stand-up.
The year is winding down and 2010 was not a good year for me and Stand-up. I remember last year, when I managed to get up on stage a few times a month and actually got paid a few times. This year, the regular job prevented those actions on a regular basis. Bills, family, rent, bills, scheduling and bills played the biggest roles in my life.
I read Facebook status updates of comedians hitting the road, going balls to the wall and saying, Screw it, I'm doing what I love!" Of course, I was also doing what I love and that was providing for my family, but I still envied those comedians...ummmm, hated them down deep in my heart.
However, I did strike up a few new relationships and received some helpful advice from some comics and even had a "named" ventriloquist/comedian email me a few times; offering advice and some encouragement and genuine interest in my career.
Last week, as I said in my last blog, I had an extra night off and an opportunity to get back on stage. It felt good. I wasn't envious of other comedians on that night. I was once again, making people laugh at stuff I wrote.
So, yes, I am grateful and thankful for all that I have in 2010, but I'm looking now toward 2011 and hanging on to that "felt good-no envy" feeling. I can't say, "Screw it" to my job yet, but I can work and schedule and make time to perform more than I did in 2011. It needs planning, but am determined not to get bogged down in over-planning and waiting for each time to be right and maybe I'll go at least "one ball to the wall"
I posted last week's performance on YouTube and while I know that everyone and his brother now has a channel on YouTube(My brother doesn't); I now have one, too. In 2011, I plan on making it a habit to upload performances, improve my style, write more bits and make ComicDaveRobison, a channel worth watching.
Stay Tuned.
Last night, in Mobile, Alabama after almost a year of not doing comedy due to my job and paying bills; I got the opportunity to perform at a new open mike, wait...only open mic in town.
I did not kill...repeat, I did not kill.
I used two premises and then forgot the jokes. Totally forgot one whole bit and finished weak.
On the bright side, I still got a healthy amount of laughs and some applause mixed in. Sure, I'm definitely out of practice and it showed, but I posted the performance at YouTube and it can now be viewed here at the Soapbox as well.
I'm open for comments, I have a thick skin and know that any insults will be done with love.

Got a wild hair today and decided to look at what I had written on my Comedy Soapbox profile. I'm suffering some writer's block, and I really need to update a lot of my social networking sites' profile info and maybe update some bio and "About Me" pages. These days I tend to hang out more on Facebook and Twitter than any other sites, except my blog.
I'm really considering paying more attention to my LinkedIn profile and site. I need to add a "Summary" to that page and that requires some sort of third-person description of myself with a definite marketing/PR spin. I once thought this kind of writing was the way to go on these type sites, but now I'm thinking I need to be more personal with this type of writing. I'm on the fence, hence, my writer's block. I haven't figured out which way to go or what to write yet. But, I do believe that some corporate-type networking may be in order for more opportunities to perform in the corporate markets.
Anyway, the purpose of this entry here at the Soapbox; is to let everyone know to check your bio page in edit mode. Some HTML code was added at the bottom of mine that contained metatags for OTC drugs, online pharmacies, and other sites. The info is hidden from view in regular mode and is not linkable, but this kind of code influences Internet searches of your page. The code may be automatically added by the Soapbox webmaster during the update/publishing process--so removing it may be a futile process, but I removed the code anyway, and republished the "About Me" page. I really don't want or need my Soapbox page secretly advertising or linking to sites selling online versions of cyclovin and other meds.
So, take a look at your bio and check if yours has the same code at the bottom of the page. Remember, it's only viewable in the edit/update mode and decide if you want to keep it or delete it. Then again, maybe it was just mine.
I say that with assurance and evidence provided by a scientific study. And this writer is happy that he lives in a state that ranks high on the "happy" list. If you will recall, I was rather "bummed" a few months ago, when another study ranked my current home city of Mobile, Alabama as a home for ugly men.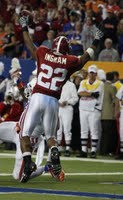 Alabama is a happy state.But revenge is sweet; and thanks to Rob Zeiger,who alerted me to the story; I happy to say that the "Happy study" beats the "ugly study", hands down.
The study was conducted by Professor Andrew Oswald of the UK's University of Warwick and Stephen Wu of Hamilton College in the USA.
The two professors first relied on research from a 2005-2008 Behavioral Risk Factor Surveillance System random sample of 1.3 million United States citizens in which life-satisfaction in each U.S. state was measured. People were asked about their health and just how satisfied they were with their life. This provided a table of happiness by US State. But the survey is/was subjective. How do you rely on someone's self declared level of happiness? How do you know they are telling the truth?
Wu and Oswald state, "Researchers have, for decades, longed for a more clearly external scientific check on, and corroboration of, well-being survey answers."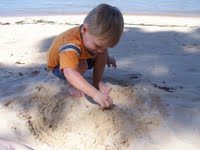 The researchers discovered data conducted in 2003 by Stuart Gabriel and colleagues from UCLA which considered objective indicators for each individual State of the USA such as: precipitation; temperature; sunshine; coastal land; inland water; public land; National Parks; hazardous waste sites; environmental "greenness"; commuting time; violent crime; air quality; local taxes; cost of living and other factors. This allowed the creation of a rank order of US states showing which should provide the happiest living experience. This was truly external data that could be used to check Wu and Oswald's survey study.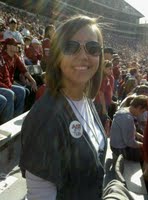 When the data was combined, Oswald and Wu discovered that people were telling the truth. The "happiness" answers matched the data that would logically define a happy place to live. Citizens who described themselves as happy and satisfied tended to live in areas where it was warm, safe, secure and the cost of living wasn't a stone around their necks.
And yeah those big states, like California (46) have sunshine and New York (Dead Last) have opportunity but the researchers also say they have a self-non fulfilling prophecy of dissatisfaction and unhappiness, because people rushed to them to "be happy" and wind up in crowded cities with a high cost of living, crime, and resulting unhappiness from those factors and others.
I kinda felt sorry for New York Times writer, Clyde Haberman as he tried to justify his city's ranking as Number 51 out of 51 on the list. New York is a unhappy place to live, but Haberman states unhappiness could be a good thing, "More important, might contentment be overrated? Seriously, isn't restlessness, even outright discontent, often a catalyst for creativity?"
Sounds to me like New Yorkers are getting a small taste of being on an "Ugly List". So, where are the happiest places to live in the United States?
1. Louisiana 2. Hawaii 3. Florida 4. Tennessee 5. Arizona 6. Mississippi 7. Montana 8. South Carolina 9. Alabama 10. Maine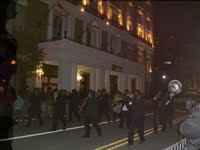 That's right, Alabama is in the Top 10. My home state of Mississippi is Number 6 and one of my favorite cities, New Orleans; is in the #1 Happiest State in America. And this study was conducted before the Saints won the Super Bowl. In fact, six of the top ten states were in The South. It's about time, Southern states land on a list that's good and doesn't rank them last. New York will have to "get over it"; this time.
I knew it all along, but now, Science proves I'm happy living in Alabama.